Outlet & Light Switch Replacement Services
Commercial ballasts limit the flow of electrical current to fluorescent bulbs, which prevents them from becoming overheated and burning out. In addition, lighting ballasts are matched specifically to the light bulb type used.
Child-Proof Outlets
Because it's nearly impossible to have your attention fixed solely on your children around the clock with uninterrupted adult supervision, the child-proof outlets we install protect your children, their friends, and the children of guests, preventing injuries and liability.
GCFI Outlets
Ground fault circuit interrupter outlets are a particular type of circuit breaker that can automatically turn the power off at the outlet when it detects an electrical fault. GFCI outlets are installed in areas like the kitchen, garage, and bathroom where the risk of electrical shock is higher.
Light Switch & Outlet Installation & Repair in Columbus, OH
You can count on our experienced electricians here in the Greater Columbus, Ohio area to evaluate your entire electrical system and give you peace of mind that your outlets and switches are safe and efficient. We offer light switch installation, light switch replacement, and all residential and commercial electrical services.Having safe and functional electrical outlets and light switches is essential for any well-operating home or business. In addition, these electrical components are crucial for everyday activities. As such, light switches are not only a convenience but a necessity. If you have questions or concerns about the safety of your electrical outlets and light switches, need new light switches installed, or believe your electrical switch's operation might be compromised, Five Star Columbus Electrical can help.
Residential & Commercial Electrical Outlet Installation in Central Ohio
When you hire a Five Star company, you experience the Five Star Difference. In fact, it might "shock" you how much money you save by having us upgrade the outlets in your home. We have many options you can pick from for your new outlet installation. Here is a sampling of the electrical outlet types Five Star Columbus Electrical installs in homes and businesses every day:
USB Outlets
Wouldn't it be convenient if you could plug your smartphone's USB charger right into the wall directly? Well, with a USB outlet, you can! USB outlets enable you to charge electronic devices using just a USB cord.
Tamper-Resistant (Childproof) Outlets
Child-resistant outlets that are tamper-resistant offer more reliable safety and protection than plastic outlet covers. Tamper-resistant devices cannot be removed from the outlet, offering much better safeguarding for small children in the home.
Switched Outlets
A switched outlet is one half power receptacle, one half-power switch. Anything you've plugged into the outlet can be turned off and turned on by a flip of the switch. This option can be handy if you have a hard-to-reach device that you want to be able to turn on and off easily.
Arc Fault Circuit Interrupter (AFCI) Outlets
These protect homes from house fires by sensing power arcs and stopping them before they cause problems.
Smart Outlets
These are popular products. Homeowners are installing more and more smart devices in their homes every day. From smart speakers and smart thermostats to smart doorbells and more — smart products make it easy to keep an eye on your home from anywhere in the world using a cell phone. Smart outlets connect to the other smart devices in your home to enhance security and convenience and work together making the home, well, smarter!
Ground Fault Circuit Interrupter (GFCI) Outlets
GFCIs protect homeowners and residents from electric shock by sensing abnormal current flow and preventing electricity from flowing to the outlet where it could shock you.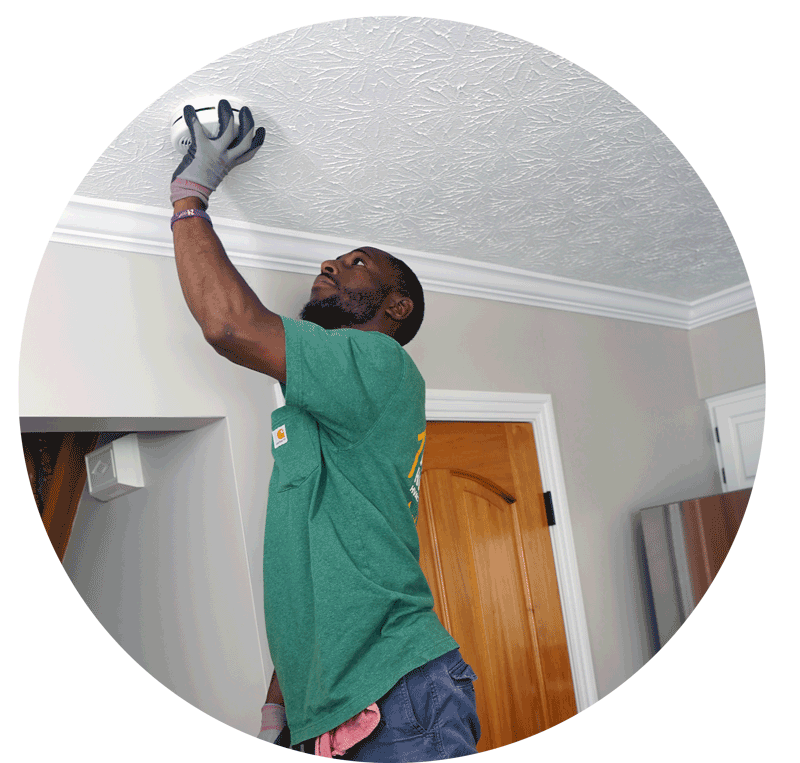 Electrical Repair & Diagnostics in Columbus, OH
A multitude of issues can arise when inexperienced individuals handle your electrical system. Ensuring the safety and functionality of your home is of utmost importance, which is why it is crucial to seek the expertise of a professional electrician. Whether you encounter peculiar electrical behavior, are in the process of purchasing a new property, or are preparing to sell, we highly recommend enlisting the services of Five Star Columbus Electrical. Our team of skilled electricians specializes in home electrical diagnostic and troubleshooting, providing a comprehensive analysis of your system's needs. Trust Five Star Columbus Electrical to keep your electrical system running smoothly and safely, so you can have peace of mind.
4 Signs You Need New Outlets or Switches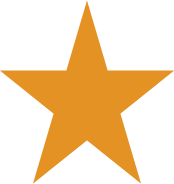 Outlets Feel Hot to the Touch
Outlets that feel hot to the touch are a sure sign of electrical trouble, indicating loose, damaged, or worn wires hidden behind the walls that pose a considerable fire hazard.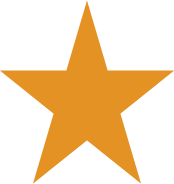 Your GFCI Outlets Don't Trip When Tested
If you press the TEST button and GFCI outlets don't trip (and you're sure they have power/the breaker hasn't tripped), they're no longer protecting you and should be immediately replaced. Ditto if you hit the TEST button, the outlet is tripped, but the RESET button won't restore power. GFCIs only last about 10 years – five in areas prone to storms and power surges. Replace affected outlets with a new GFCI as soon as possible, as these specialty outlets are essential to safeguarding lives in areas of your home exposed to water. Once your outlets are replaced, test them monthly – quarterly at a minimum.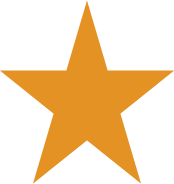 Faulty Light Switch
If you're hearing a buzzing or clicking noise coming from your light switch, or maybe it's not even working at all, this could be a problem. Either the switch itself could be faulty, the connection could be wrong, or there could potentially be a problem with the electrical wiring which then calls for a replacement.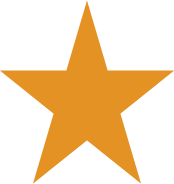 Loose Plugs
If the slots of an outlet are loose and plugs fall out no matter what appliance is connected, the contacts within the outlet are worn. This may not seem like a big deal, but worn outlets' missed/loose connections can cause electrical arcing and put you at significant risk of house fires. If you notice plugs falling out of problem outlets, it's time for a replacement.
Outlet & Switch Repair & Installation Services FAQ
Why Do My Lights FlickerARE THERE OUTLETS MANUFACTURED ESPECIALLY TO STAND UP TO OUTDOOR USE?
Yes, you can purchase specially manufactured weather-resistant electrical receptacles. These are subjected to additional stringent requirements and tested for their resistance to factors such as exposure to intense cold or ultra-violet light.
Why Is My Light Switch Hot?
When you reach for your light switch to turn it off, you have a problem only to find that it is hot to the touch. This is not a normal event, and it indicates that there are serious issues hiding behind your walls. If you don't get help right away, you could end up facing a serious electrical fire in your home.
HOW CAN ELECTRICAL SWITCHES HELP WITH HOME SAFETY?
Switches can be illuminated for greater visibility, particularly desirable when a household member has physical limitations.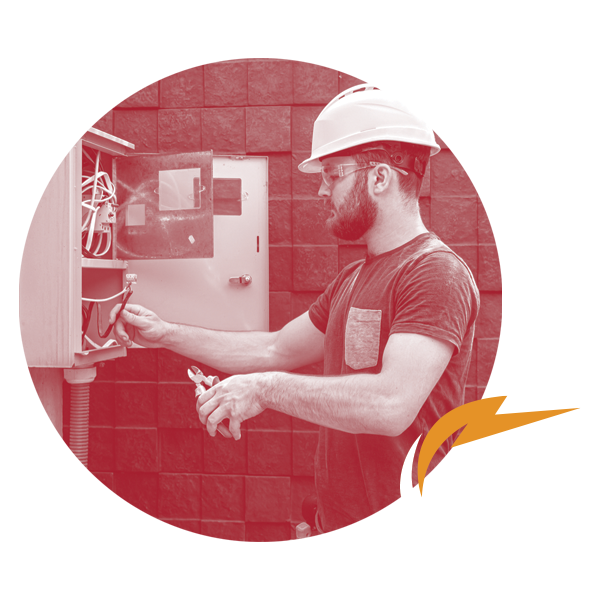 Outlet & Switch Replacement Services in the Miami Valley Area
Outlet and switch installations and replacements are usually simple jobs. We replace an existing outlet with an modern and more efficient equivalent. However, suppose you're adding a new circuit to your electrical panel or installing a single outlet for a specific purpose. In that case, you should consider the wiring and code requirements, such as GFCI protection, amperage requirements, dedicated circuits, and the distance necessary between outlets.
Ultimately, installing a new electrical outlet is the perfect time to consider upgrading to a receptacle with unique features, such as swiveling outlets, weatherproof covers, tamper resistance, and USB charging ports. Our local electricians can present all the different options you have available and help you find the best solution for your electrical project.
Five Star Columbus Electrical is proud to provide electrical services in the Greater Columbus, Ohio area. When you're looking for an expert electrician near you for work in your Central Ohio area home, we can help you select the right electrical outlet types for your needs, and we can install them quickly and affordably. In all our work, we do the job right the first time and offer homeowners peace of mind with excellent workmanship. Call Five Star Columbus Electrical at (614) 398-2988 or schedule an appointment online today.