Exterior Lighting & Landscape Lighting Services in Central Ohio
It can sometimes be easy to forget about the lighting needs around your porch, backyard, and other parts of landscaping. However, besides adding outdoor lights to keep guests safe from dangerous hazards during the night, the lights you add outside are also crucial in displaying your property at its finest. With our amazing options for exterior lighting systems, you can immediately improve the curb appeal of your residence or business and show off your architectural and landscaping features.
We Offer Landscape Lighting in Columbus, OH & Surrounding Areas
At Five Star Columbus Electrical, we use our training in lighting to provide beautiful outdoor lighting solutions for our customers across the Greater Columbus Area. Landscape and other exterior lighting systems can expand your options for enjoying your backyard, and dimmers offer almost limitless lighting schemes in whatever room you want. If you are looking for the right electrical contractor to light up your property, look no further!
Our Columbus, OH team is proud to be a part of the Columbus community. We are also proud to provide our top-of-line landscape lighting fixtures and world-class service to every customer. Our custom-designed, low voltage and retrofit LED outdoor lighting systems are tailored to provide the best combination of architectural and landscape lighting for your business or home. Our LED modules and fixtures offer superior efficiency and reliability for any home, building, size, and location. Our exterior services include:
Outdoor wall lights
Motion-activated lights
Deck motion lights
String lights
Outdoor lamps
LED outdoor lights
Energy-efficient lights
Pool lights
Central Ohio Holiday and Christmas Lighting Services
Don't forget an important detail this holiday season, the festive lights outside your home! With our creative touch, you can have a house in your neighborhood that everyone stops to admire when they drive by this holiday season. We'd be happy to install snowflake lights, colored LEDs, icicle lights, bubble lights, fiber optic lights, incandescent lights, and more. Tell us about your holiday lighting desires, we can make it happen!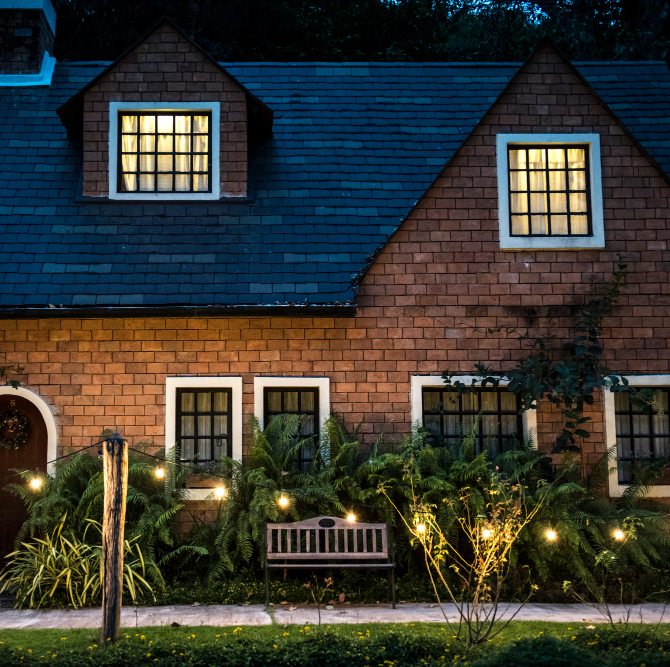 4 Advantages of Exterior Lighting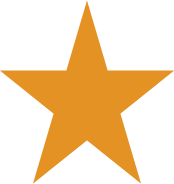 Security
Outdoor lighting for your home is an effective way to deter residential crime and avoid unwanted intruders. Although lighting cannot prevent crime, statistics show that a well-lit home is more likely to deter potential threats.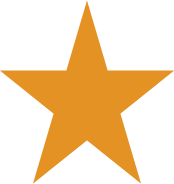 Spotlights
Spotlights can range in brightness and the amount of area they cover. They often illuminate statues, plants, walls, patios, and anything you can point them toward. For example, if you point a spotlight upwards at a wall, it becomes an uplight that creates a wall grazing effect.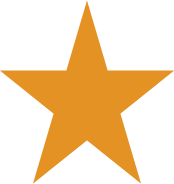 Ambiance and Entertainment
Create the ideal atmosphere for outdoor entertaining with landscape lighting. Illuminate pools, decks, outdoor kitchens, patios, recreational spaces, and sitting areas long after the sunsets. Landscape lighting sets the tone for any occasion and provides an unforgettable experience.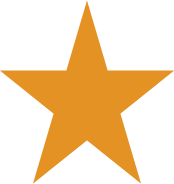 Flood Lights
Floodlights are the most valuable outdoor landscape lights for brightening large areas. They are spotlights with high brightness and a wide coverage range. They often illuminate driveways and patios from above.
Are you a Columbus area homeowner searching for exterior lighting installation? Call Five Star at (614) 398-2988 today!
Exterior Lighting & Landscape Lighting FAQ
Why Do My Lights Flicker?
It can be a faulty light bulb in most cases, but in other cases, it can mean something more serious—and potentially dangerous. Call a professional right away.
HOW MUCH SHOULD I BUDGET FOR LIGHTING?
This is a tough question because everyone's project is different. Still, as a rule of thumb, people who really want to invest in getting their lighting right, with good design and high-quality fittings and control, typically spend as much on lighting as they do on their kitchen or their windows and doors.
HOW WILL EXTERIOR LIGHTING BENEFIT MY PROPERTY?
Landscape lighting can make your home stand out from the rest. Strategically designed lighting can add value to your property by improving the appearance of your home and landscaping, accenting the architecture, and illuminating its charm. Outdoor lighting is a worthwhile investment that adds security, beauty, and calmness to your property.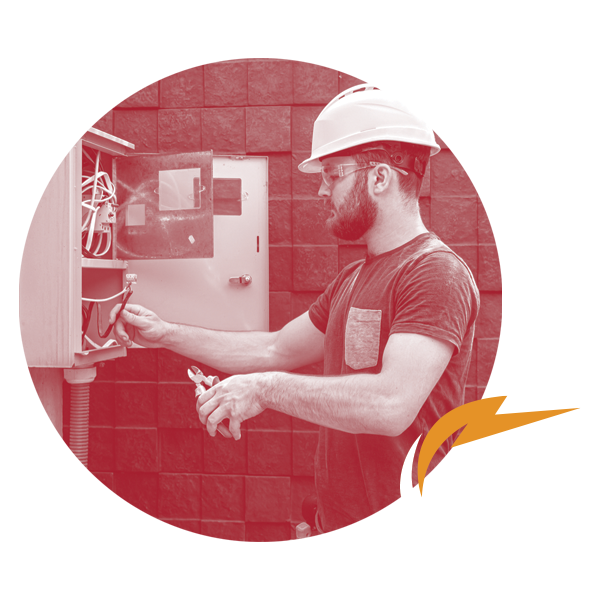 Schedule an Electrical Lighting Inspection with Five Star Today!
If you have recently purchased a new home, we recommend scheduling an electrical inspection to ensure that your electrical system is updated. Our technicians can upgrade your electrical panel to meet your busy family's needs. Or, if your panel needs a little more power, we can quickly replace faulty circuit breakers or install additional ones. The electrical safety services performed by your local Five Star Columbus Electrical will include verification of proper light bulb wattage, a check of all safety and security lighting, and much more.
With comforting path lighting to offer you sure-footed security, you can take relaxing evening strolls. You can stage dramatic focal points with up lighting, shadow lighting or spotlighting. Create a romantic mood when you need it with moonlighting. For outdoor activities like garden parties you need not be limited to afternoons when a combination of patio and deck lights can transform your yard into the perfect nighttime gathering spot. Call Five Star today at (614) 398-2988.