Electrical Code Updates in Franklin County, OH
Is your Central Ohio home or business up to the current 2014 NEC standards? Residential electrical codes are updated every three years by the National Electric Code (NEC), the nation's singular code for safe electrical installation, in order to protect people and property from electrical hazards. 
Understanding the Importance of Electrical Code Updates
When someone has construction work performed on their house or building, they expect the general contractor to perform it up to the current code. Otherwise, what started as an exciting project can become a massive headache and even become a safety hazard that costs far more than anticipated. It's no different for your home or business's electrical work.
We depend on contractors to follow standard protocol to keep you, your family, and anyone in your building safe and secure; you rely on a licensed electrician to make sure your electrical work is performed up to current electrical code and 100% safe. At Five Star Columbus Electrical, we offer affordable electrical code upgrades to ensure your home or building is able to handle any appliances or upgrades you need in the safest and most energy-efficient manner.
As a home or business owner, you should consider scheduling an electrical inspection: upon purchasing a new home or building, if the home or building is more than 40 years old, whenever you remodel or renovate your home or building, when you decide to add rooms or additional space to your home or building, or when your wiring and electrical components might pose a potential safety hazard.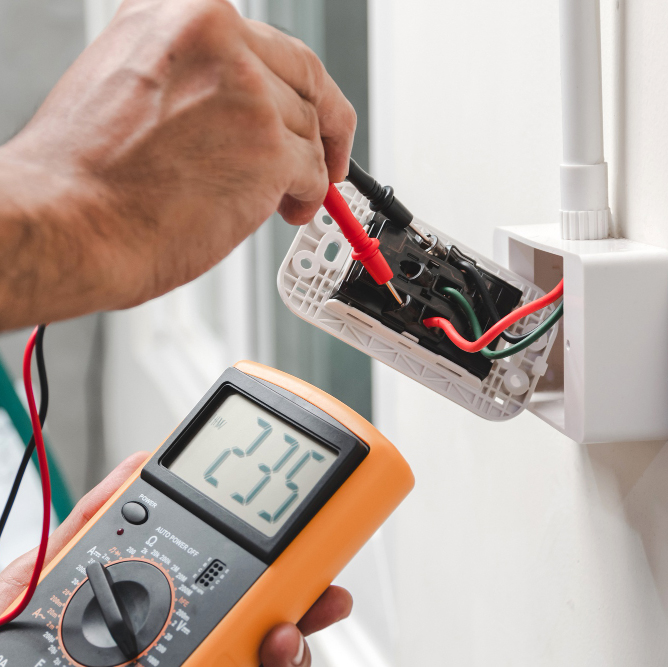 What Are Electrical Code Updates?
The National Electrical Code (NEC) is the nation's singular standard for safe electrical installation and wiring practices. The NEC sets electrical code standards for safe electrical design, installation, and inspection to protect people and property from electrical hazards. First published in 1897, the NEC is updated every three years by the NFPA to reduce accidents and minimize fire hazards resulting from electricity use. The 2020 edition of the NEC is the most current electrical safety guide.
Both commercial and residential electrical codes are updated every three years by the NEC. NEC code is updated like this to protect homeowners, residents, business owners, and other people and protect property from electrical hazards and poor electrical work. With this code being upgraded every three years, homeowners need to ask themselves if their house or building meets the latest NEC standards?
4 Common Electrical Code Update Requirements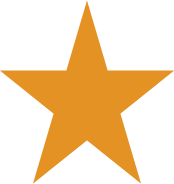 Service Panels
As long as you do not need to add a new circuit, your service panel is probably sufficient, even if it is an old fuse box. However, if you add circuits, you might need to upgrade the panel or add a sub panel. Check with a Five Star professional electrician.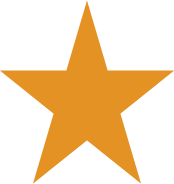 Circuits
Most 120-volt household circuits are 15 amps, and all lights must be on 15-amp circuits. In kitchens and utility areas, 20-amp circuits might be required.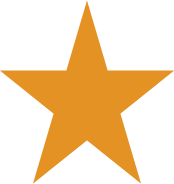 Boxes
Plastic electrical boxes are standard throughout much of the United States and Canada, although some localities require metal boxes. Purchase large boxes, so wires aren't cramped. Attach them firmly to a framing member whenever possible or use remodel boxes that clamp to the wall surface.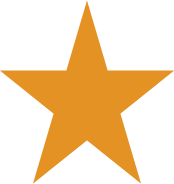 Kitchens
Kitchens must have at least two 20-amp 120-volt "small appliance" circuits serving the receptacles in the countertop areas. These are for portable plug-in appliances. An electric range/oven requires its own dedicated 120/240-volt circuit.
Are you a Columbus area homeowner ready for an electrical code update? Call Five Star at (614) 398-2988 today!
Electrical Code Update FAQ
Why should I get an electrical code update?
Whether you own a newer home or building or you own one that's older — it's always smart to hire a licensed electrician every three to five years to conduct an electrical safety inspection. Doing so ensures your home or building remains up to code to keep the place, the belongings and the occupants safe. Experts say it's essential everyone follows the National Electrical Code as well as local and state codes. NEC codes are updated once every 3 years. As the leading electrical code standard in the U.S., the NEC establishes the basics of electrical safety in homes and buildings throughout the U.S. The importance of this code is usually adopted by local jurisdictions. Compliance with NEC code, as such, makes it easier to guarantee that electrical installation work is done without leaving safety hazards.
When should electrical safety inspections be performed?
Electrical safety inspections are done to ensure residential and commercial properties are safe and there aren't any electrical hazards. Even if everything seems fine, but it's been 5 years or more since the last inspection, experts recommend getting an electrical inspection performed. The need is even more urgent if your home has older electrical wiring or if you have an older home or building (like older than 25 years old). Additionally, it's also a good idea to have a safety inspection performed if you plan on selling your house or property in the near future — it's always a good selling point for buyers!
WHY WOULD I NEED AN ELECTRICAL CODE UPDATE?
Whether you own a new home or one that's older, it's a good idea to have an electrician perform an electrical safety inspection every 3 to 5 years. Doing so helps you make sure your home is up to code and you, your home, your belongings and your family is safe.
It is essential we all follow the National Electrical Code and local and state codes. NEC codes are updated every three years. As the leading electrical code in the country, it establishes the basics of electrical safety in homes and buildings throughout the U.S. The importance of this code, nevertheless, reaches a new level when it gets adopted into law by local jurisdictions. Compliance with NEC code makes it easier to ensure that power installations are free of safety hazards.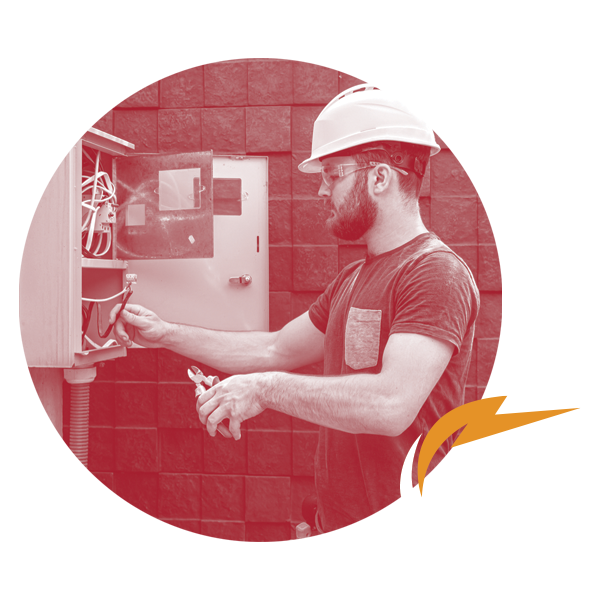 Choose Five Star Columbus Electrical in Central Ohio for Electrical Code Updates & Inspections
Ensuring the safety of your family is the most important part of our job. Five Star Columbus Electrical technicians install whole house surge protectors, GFCI outlets, and childproof outlets for safety-minded customers.
If you have recently purchased a new home, we recommend scheduling an electrical inspection to ensure that your electrical system is up to code. Our technicians can upgrade your electrical panel to meet your busy family's needs. Or if your panel just needs a little more power, we can quickly replace faulty circuit breakers or install additional ones.
Is your home's electrical system up to code? Schedule a full home wiring and electrical inspection today. We'll check your outlets, switches, circuit breaker, generator, lighting, and more. We proudly service the Franklin County, Ohio area, including Grove City, Columbus, Bexley, Grandview, Pataskala, Pickerington, Short North, Weinland Park, and much more. Call Five Star today at (614) 398-2988.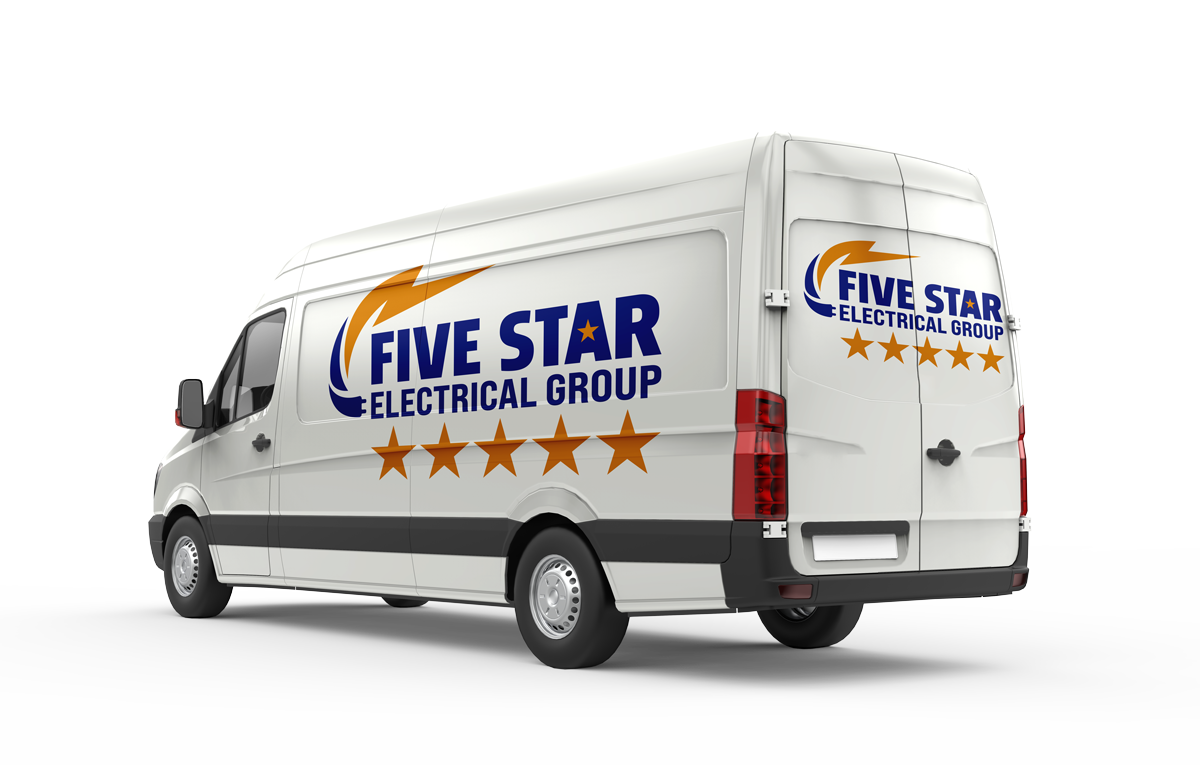 When you need professional results, choose a professional electrician. Choose Five Star.